Bouquet of flowers №105 of daisies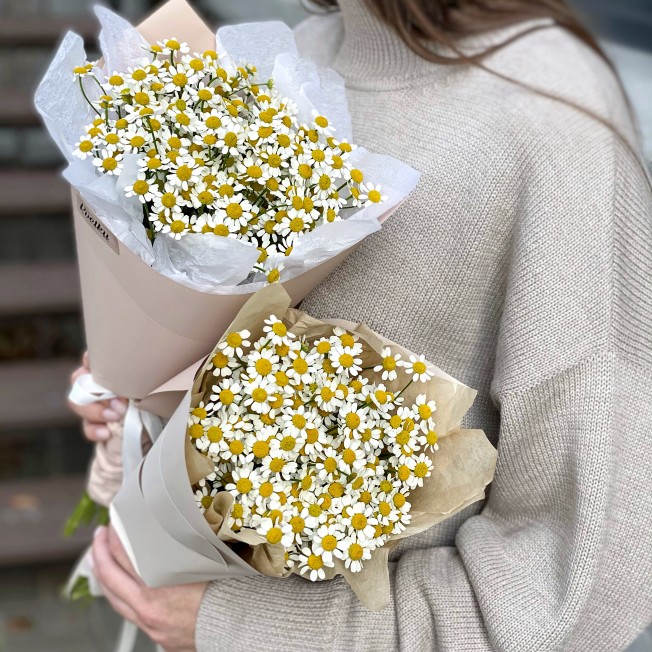 Composition: chamomile
Product Code:

Букет цветов №105

Availability:

In Stock
Проконсультируйтесь с нами по телефону (whatsApp, viber) +375 29 384-04-04 или info@kvetku.by о наличии букета перед тем, как делать заказ.
We deliver from 9 am to 9 pm in a two-hour interval. If you have a special case, this is the case where it is accepted.




Shipping cost:




The cost of delivery in Minsk within the Minsk Ring Road is 10 rubles.


The cost of delivery on the Minsk Ring Road is calculated depending on the address and will be specified when paying.





Online card - when placing an order on the site.

Cash / card - in our store .

Cashless payments. Payment Erip .
Each bouquet is individual! Each bouquet, in the same composition, may differ from the example in the photo in shade, size, shape, direction of growth and arrangement of flowers. Pay attention to the spray chamomile in each delivery, the number of flowers may vary! The bouquet can be either larger or smaller.
The composition of the bouquet: